$

6.50
Fall Apart Condolence Card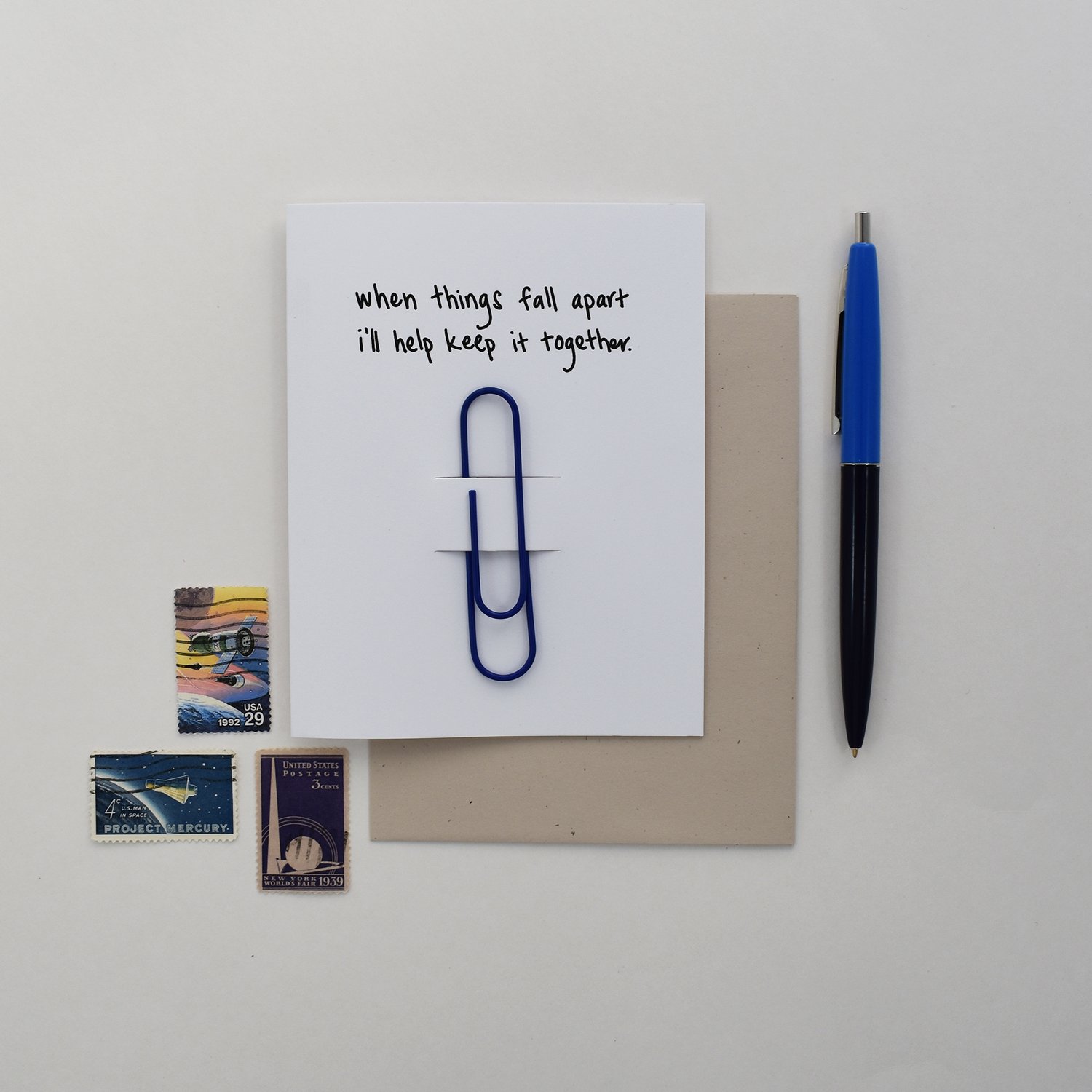 Send a card to someone who's having a tough time. This card offers your help, and includes a fun oversized paper clip to cheer them up. You're helping already!
Inside is blank with room for your personalized message.
Card is A2 size (4.25x5.5 inches when folded)
Includes kraft envelope and oversized paperclip (color of paperclip may vary).