$

5.50
Make Something Card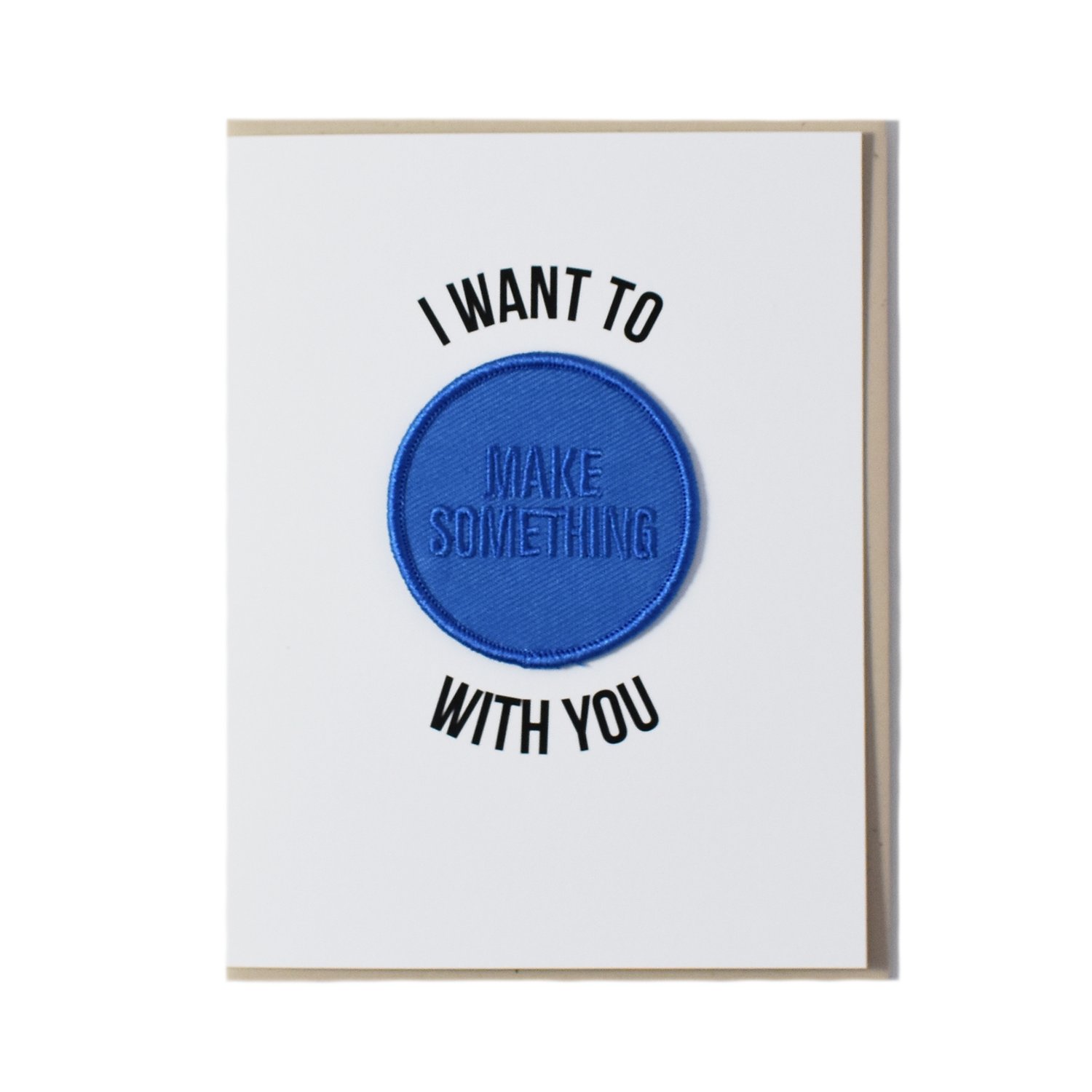 It's a greeting card and gift in one!
For your IKEA-assembly buddy or your friend with the best business ideas. Or just a way to say "hey, we both could use a little kick in the pants."
Inside is blank with room for your personalized message.
Card is A2 size (4.25x5.5 inches when folded)
Includes kraft envelope.
2x2 inch patch comes off card easily, and has adhesive backing that sticks to any surface and can be removed or repositioned any time.